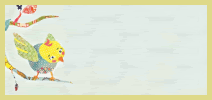 Welcome back to my blog, sorry I have been quiet but it is half term here and with two sons whom are 5 and 6 that means Mummy is very busy!
This weeks challenge on Basic Grey is anything goes and I would like to share with you this box card that I have used using an old basic grey pad called Boxer.
This is the side view, the image used is from lili of the valley, and the flowers are WOC, the swirl is from that craft place and the charm is from Stamp and Create
This is the inside of the card, I think this paper so reminds me of the decrative papers inside of hardback books when I was a child, think famous five etc.
The back, I thought I would use the lili of the valley a special day stamp to be filled in, by the person whom requested a wdding card.
A close up of the front so you can see the bouquet better, the die is nesties floral label 8 I think and the ribbon used to tie the book closed, you may just be able to make out the glimmer dust on the brides dress.
I hope you like it.
Challenges